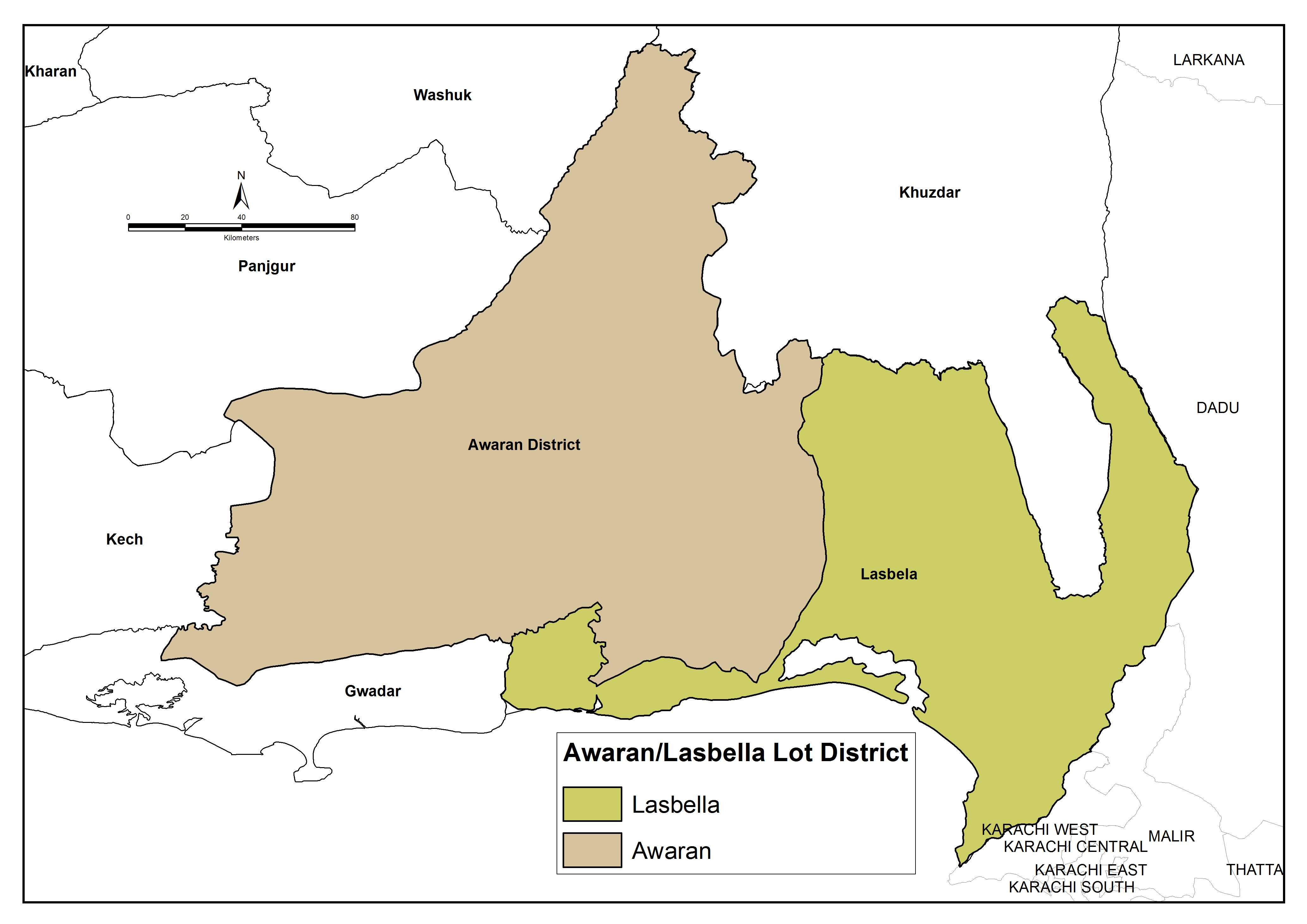 AWARAN/LASBELA - ||
INTRODUCTION
This Lot covers 12.8% of the area and 6.5% of the total estimated population of Balochistan and includes the Awaran and Lasbela districts. The areas included in Awaran-Lasbela Lot spans from 27.4482o N to 24.9055o S and from 67.4486o E to 64.1173o W. This Lot shares borders with Karachi and Dadu Districts in the East, Khuzdar and Washuk in the North, Panjgoor and Kech in West and Gwadar Districts in the South.
Auction Details:

Lot ID:

RTeS/Lot15-Awaran-Lasbela/2016 (re-auction)

Advertised On:

23rd August 2016

Bidders Registered:

1. Pak Telecom Mobile Limited (Ufone)

2. Telenor Pakistan Pvt. Ltd

3. CMPak Limited.

Opening of Qualification & Services Proposals:

M/s PTML and Telenor submitted the Qualification & Services and Subsidy Proposals on 10th October 2016.

Qualification & Services proposals were opened on the same day.

Financial Bid Opening of Technically Qualified Bidders:

Both bidders were declared Technically Qualified and Subsidy Proposals were opened on 26th October 2016. Subsidy requested is as follows;

PTML Capex Subsidy

PTML Opex Subsidy

Pak Rs. 2,330,499,000/

Nil

Telenor Capex Subsidy

Telenor Opex Subsidy

Pak Rs. 2,356,687,608/-

Pak Rs. 173,507.172/-

Result:

M/s Pak Telecom Mobile Limited (Ufone) was declared as the lowest qualified bidder and contract, worth Pak Rs. 2,330,499,000/-, was signed with PTML on 2nd January 2017.
Technical Audit:
| | | | |
| --- | --- | --- | --- |
| | Offer Date | Audit Start Date | Audit Completion Date |
| TA of Milestone 1 (25% Work) | 28-Aug-2017 | 18-Sep-2017 | 16-Oct-2017 |
| TA of Milestone 2 (50% Work) | 22-Jan-2018 | 08-Feb-2018 | 05-Apr-2018 |
| TA of Milestone 3 (75% Work) | 08-Jun-18 | 06-Aug-18 | 03-Sep-18 |
| TA of Milestone 4 (100% Work) | 26-Dec-18 | 12-Jan-19 | 07-Feb-19 |
Mauzas:

Contracted

Covered

Audited

269

133

133