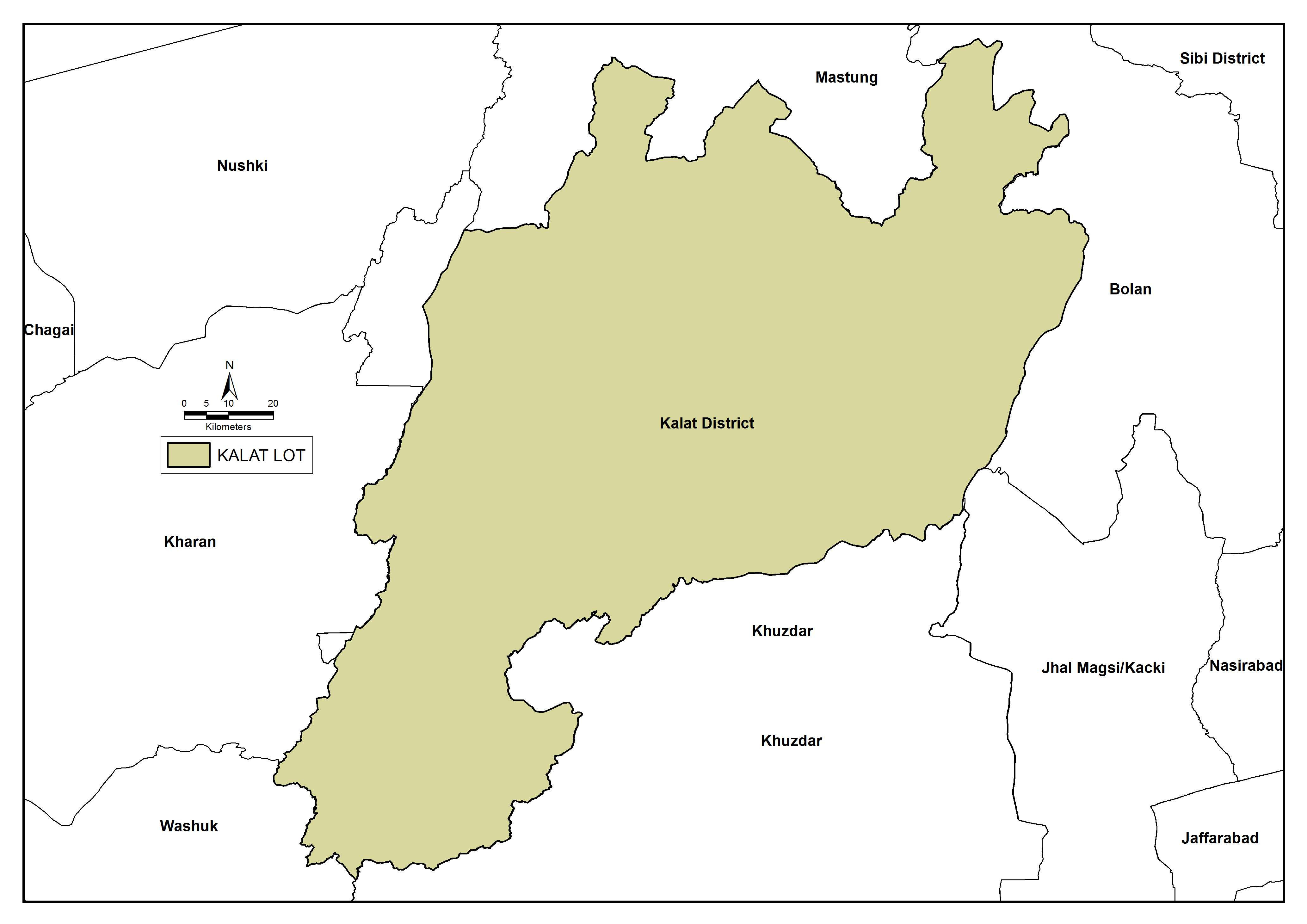 KALAT
INTRODUCTION
Kalat Lot covers 4% of the area and 3% of the total estimated population of Baluchistan, and includes Kalat district. This lot spans from 28o 0' N to 29o 42' N and 65o 51'E to 67o 28'E, covering the Central-Western region of Baluchistan. This lot shares borders with Mastung and Nushki in North, Kharan in the West and Bolan Districts in North-East, and Khuzdar District in South East.
Auction Detail:
Lot ID:

RTeS/Lot5-Kalat/2015

Advertised On:

23rd February 2015

Bidders Registered:

1. Pak Telecom Mobile Limited (Ufone)

2. Pakistan Telecommunication Company Limited (PTCL)

3. Telenor Pakistan Pvt. Ltd

Opening of Qualification & Services Proposals:

M/s Ufone and PTCL submitted the Qualification & Services and Subsidy Proposals on 26th June 2015.

Qualification & Services proposals were opened on the same day.

Financial Bid Opening of Technically Qualified Bidders:

Both Ufone and PTCL were declared Technically Qualified and Subsidy Proposals were opened on 25th August 2015. Subsidy requested is as follows;

PTML Capex Subsidy

PTML Opex Subsidy

Pak Rs. 2,125,000,000/-

Pak Rs. 59,483,292/-

PTCL Capex Subsidy

PTCL Opex Subsidy

Pak Rs. 6,797,500,000/-

Pak Rs. 401,500,000/-

Result:

M/s Pak Telecom Mobile Limited (Ufone) was declared as the lowest qualified bidder and contract, worth Pak Rs. 2,184,483,292/-, was signed with PTML on 16thDecember 2015.
Current Status:
Contract has been signed with M/s Pak Telecom Mobile Limited (Ufone)
| | | | |
| --- | --- | --- | --- |
| Technical Audit | Offer Date | Audit Start Date | Audit Completion Date |
| TA of Milestone 1 (25% Work) | 24-Jun-2016 | 08-Aug-2016 | 26-Aug-2016 |
| TA of Milestone 2 (50% Work) | 07-Sep-2016 | 27-Sep-2016 | 29-Sep-2016 |
| TA of Milestone 3 (75% Work) | 09-Dec-2016 | 26-Dec-2016 | 07-Jan-2017 |
| TA of Milestone 4 (100% Work) | 07-Dec-2017 | 23-Jan-2018 | 02-Feb-2018 |
Mauzas

PCOs

Telecenters

Contracted

Covered

Audited

Contracted

Covered

Audited

Contracted

Covered

Audited

513

167

167

-

-

-

-

-

-