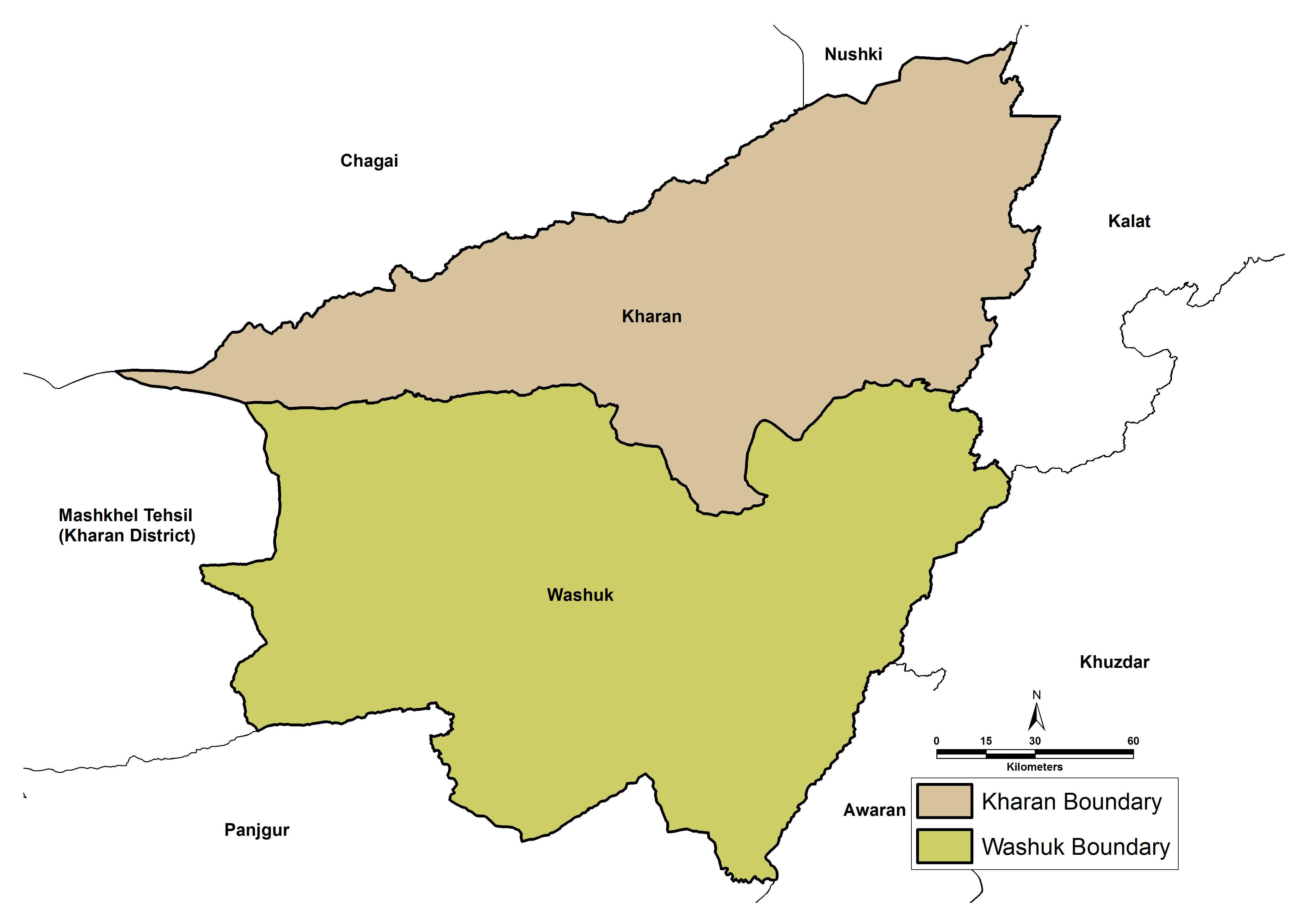 KHARAN-WASHUK
INTRODUCTION
Kharan-Washuk Lot includes Kharan and Washuk districts. This Lot shares borders with Kalat and Khuzdar Districts in the East, Chagai in the West, Noshki and Chagai in the North and Awaran and Panjgoor Districts in the South.
Washuk District was once part of Kharan District in Balochistan province. It was declared a separate district in 2007, but its governance issues are largely managed by Kharan's district administration. The area is mostly inhibited by a nomadic or semi-nomadic population, who camps with their flocks of sheep and moves with the seasons to find pasture. The area is generally barren desert and mountainous.
Auction Summary:
Lot ID:

BSD/Lot23-Kharan-Washuk/ 2016

Advertised On:

28th October 2016

Bidders Registered:

1. Pak Telecom Mobile Limited (Ufone)

2. Telenor Pakistan Pvt. Ltd




Opening of Qualification & Services Proposals:

M/s PTML and Telenor submitted the Qualification & Services and Subsidy Proposals on 15th February 2017.

Qualification & Services proposals were opened on the same day.






Financial Bid Opening of Technically Qualified Bidders:

Both bidders were declared Technically Qualified and Subsidy Proposals were opened on 3rd March 2017. Subsidy requested is as follows;

PTML Capex Subsidy: Pak Rs. 1,165,000,000/-
PTML Opex Subsidy: Pak Rs. 19,999,000/-

Telenor Capex Subsidy: Pak Rs. 3,179,438,489/-
Telenor Opex Subsidy: Pak Rs. 136,718.945/-

Result:

M/s Pak Telecom Mobile Limited (Ufone) was declared as the lowest qualified bidder and contract, worth Pak Rs. 1,184,999,000/-, was signed with PTML on 31st May 2017.
Current Status
Contract has been signed with M/s Pak Telecom Mobile Limited (Ufone)

| | | | |
| --- | --- | --- | --- |
| Technical Audit | Offer Date | Audit Start Date | Audit Completion Date |
| TA Milestone of 1 (25% Work) | 19-Dec-2017 | 05-Jan-2018 | 23-Jan-2018 |
| TA Milestone of 2 (50% Work) | 23-Apr-18 | 10-Sep-18 | 01-Oct-18 |
| TA Milestone of 3 (75% Work) | 25-Feb-2019 | 23-Apr-2019 | 10-May-2019 |
| TA Milestone of 4 (100% Work) | 28-May-2019 | 16-june-2019 | 18-Jun-2019 |
Mauzas
PCOs
Telecenters

Contracted

Covered

Audited

Contracted

Covered

Audited

Contracted

Covered

Audited

289
224

224